Weather forecast software : registration and installation (Tuto 1)
Squid, how does it work ?  The control of a weather forecast software is not so easy. Follow us !
A weather forecast software isn't always easy to control? At least that's maybe what you thought before following our tutorials on the subject.
We welcome every day new sailors on our weather software and we also know that control new software isn't easy. We offer, through these tutorials, a small remedial lesson. Recommended for new users of Squid.
How to use Squid ?
Not so fast! Let's go step by step.
In this first tutorial we're going to lean how to download and install the weather forecast software.
First, Squid what is it?
A grib files viewer and routing. But, you already knew? Find out everything you need to know about Squid, the features of weather software and its models (CEP GCWF ...) through our website.
Let is go !
Step 1: Register on the website Squid-Sailing.com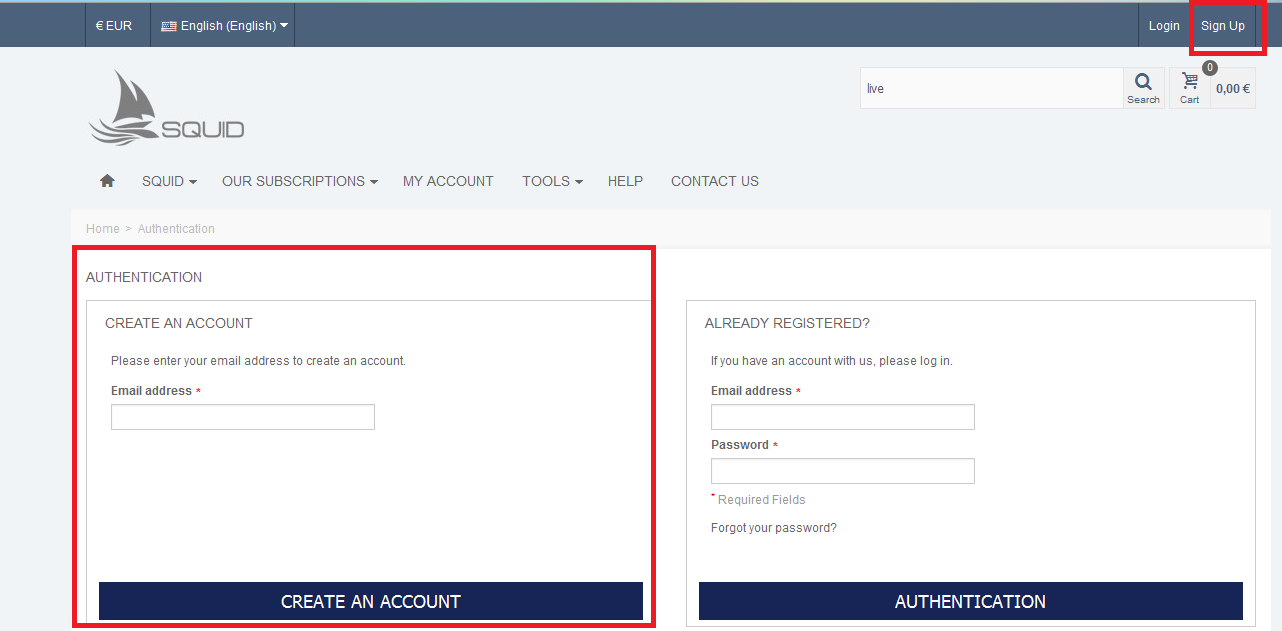 In your favorite browser, visit the URL: http://www.squid-sailing.com/

On the top right, you will find the heading "Register", click to begin enrollment

Enter your email address and click "create your account"

Fill in your personal information

You can also sign up for the newsletter to keep you informed of the progress of the weather forecast software

And let you lead
Easy, isn't it ?
Remember well your email and password, they will serve  for :
Your account on the website squid-sailing.com
Your account in the Squid software
Step 2 : Download the weather forecast software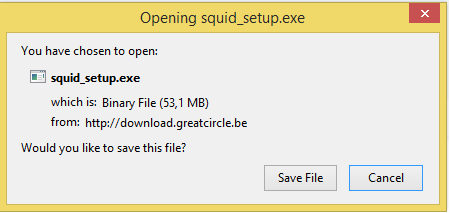 Download and save file

Wait a moment
Your download is in the "Downloads" folder on your computer.
Open the file named squid_setup.exe

Press Next and accept the license to continue

Choose where you want the software to be installed on your computer

And installation starts!
Once download is complete you can finish the installation by running or not the weather software.

Well, Squid is ready!
Note: Squid works with Windows but also with Mac and Linux
Step 3 : Open Squid
If you have completed the installation by running the software is already open.

If not, it's on your desktop or where you installed it.
Register your account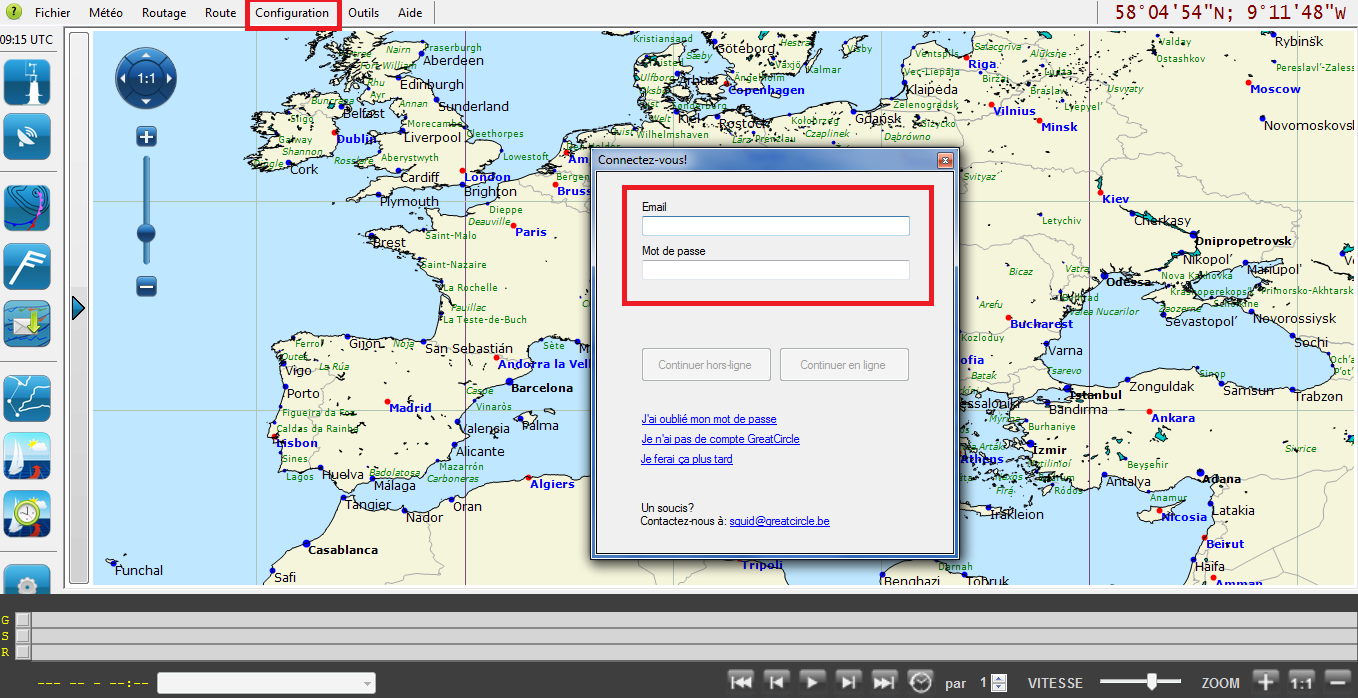 In the top menu: Configuration> User account>
Are you already logged in, perfect!

If not. Add the email and password (chosen during registration)
Step 4 : Take out a subscription Squid
You still have to purchase a subscription. By default, Squid is in "free subscription", totally free.
Ideal for test the free software or download free grib files.
But ....
There are several types of subscriptions.
Once selected and paid subscription, Squid software is automatically updated based on the subscription.
Squid is really ready for use! Congratulations!
Go to the next tutorial to learn how to control the software. Especially, the grib files and the synoptic chart. Are you afraid about theese words ?
No worry,  see you next week !
Now if you have a problem with Squid, tell us on our facebook page, we there for you.